Elizabeth M Pritchard - 6250 hours supervised training
If people ask me how I got into 'all this', I take 'all this' to be my interest in the inner lives of myself and other people.
When I was 16, Julie and I escaped games lessons to read poetry behind the coats in the cloakroom at Bath Convent.  
We'd stay up all night sometimes - talking about how life worked.
Julie went on to become an artist and I went to Manchester University to study English & American Literature.
Why American? Because some of the American poets seemed to say it in a real way about that internal experience I was getting very excited about.
Why Manchester? Because I came from a farm in Wiltshire and I'd seen Coronation Street on TV, so I thought that people Up North were sort of gritty, direct and honest.
Back in Wiltshire after University, I became an English teacher and signed up for an Introduction to Counselling course in Trowbridge. This time the people exploring thoughts and feelings were not friends, just people who'd signed up for the course.
I was fascinated, and, of course, carried on 'talking deep' to my friends as well.  
Then Colin came to rent a room at the farm. There was something very direct about the way he talked to people.  It turned out that he'd done one of the Large Group Awareness Trainings in the early 1980s - even larger groups of people talking about deep stuff.
I was fascinated - again -  and did the same programme.
Eventually, a telephone marketing business grew out of this seminar. This meant that I was now studying communication and experience full time - and I did for the next 14 years.  
NLP was introduced into the telephone marketing business in 1984.  We studied it alongside other communication and personal development methodologies.
That business trained over 400,000 people in telephone sales and customer service - and over 100,000 in management skills.
Today, I have over thirty years of NLP experience and 6250 formal training hours which include programmes with the founders of NLP and other global leaders in the field.  
Following NLP Master Practitioner Certification, I took the 20 Day Health Certification, then became a coach for a further 20 Days on that programme.
Joseph and I began to offer our own Neuro-Linguistic Programming Certification Courses in 1999.
And, I work in this way - with 'all this' - full time.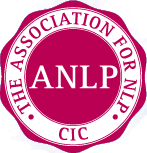 Joseph Mevlanna Pritchard - Partner - 6250 hours of supervised training
Profit From Strategy
Practising NLP in a commercial context since 1984, Joseph loves Modelling, the core skill of NLP.  
He works in both private and business practice and has used modelling to shift his own academic grades and the commercial results of many firms - measured in the profit and loss account - through strategy.
Academic Qualifications
Ashridge Hult  Master Business Administration
The University of Manchester, B.Sc. Hons Management Science
Certified Professional Qualifications
Modelling and Epistemology NLP University USA
Global Training and Consulting NLP University /ITS 
Ericksonian Hypno-Psychotherapy Beeleaf Institute of Contemporary Psychotherapy UK
Tibetan Pulsing Yoga Practitioner, Tibetan Pulsing School 
Specialist NLP and Hypnosis Training
Real Modelling with John Grinder and Bostic St Clair
Personal Enhancement with Dr Richard Bandler
Self Relations with Stephen Gilligan PhD
Beyond Hypnosis with Riggio and La Valle
Modelling
If you are interested in modelling - either for a personal predicament or for identifying, coding and transferring commercial value - then speak to me, Joseph, at joseph@zeteticmind.com, or phone +44 (0) 7887 513369
---
© 2021 ZPS8 Personal And Professional Development