'Hi, I'm In The UK Next Month. Have You Got Any NLP Training At That Time?'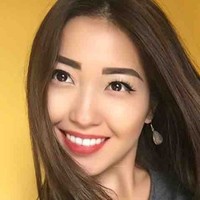 Deputy Director Key Accounts, Relationship Department, Bank RBK Kazakhstan
Many professionals, like Anel Sayat above, visit the UK and want to do some NLP Training at the same time.
The problem they face – and you might too – is fitting their travel, holiday or work around the existing UK programme dates for certified NLP training.
Over the years, we have had a trickle of people in this predicament from - Vienna, Austria; Stockholm, Sweden; Willapa, Washington, USA; San Diego, California, USA; Israel; and Sydney, Australia for example.
zps8 initially responded to their predicament because friends and former students had referred them to me.
Now, you might say that I specialise in 121 pieces of training.
So, if you are busy and want to set your own dates, you can now access an NLP programme designed specifically around your diary.
How Does It Work?
You can book NLP training 121.  
That is, I will work with you - and you alone - face to face, as if you are attending group training.
Except it will be just you and me.
Well not exactly.  I will bring in Practice Partners to work with you.
We select Practice Partners on an individual basis.  
They are already qualified in NLP.  And, their job is to work with you in the practical sessions: a little variety and practice is the key.
The reason they do it is to practise with you – they are professional volunteers if you like.
If you were to book four days, for example, you would have a practice partner for at least 50% of the time and at least one-day solo with me.
Whatever the arrangements, I will take all the material with you and supervise your practice.
Certification
All work is certified; NLP In A Day; Foundation Skills (Diploma) in 4 days; and NLP Practitioner Certification in 20 days.
Booking
You can book here online.  If you have any questions and want clarification on any aspect, please email elizabeth8@zeteticmind.com
PS We can also help with local hotels and accommodation if you want - delighted to help - although many visitors seem to use AirB&B successfully.
Guarantee
If you are not satisfied with your purchase on the first day of the workshop, speak to me and I will refund your money without a quibble.
The 121-day rate is £500 for a 6.25-hour training day for any combination up to NLP Practitioner Certification at 20 days.
© 2023 ZPS8 Personal And Professional Development